On this page is our recommended four-step process to create a new collection:
Create a new collection
Click the Create a Collection button on either your account's home page (shown below) or, on the Collections home page. You will be prompted to give your new collection a name. You can edit this name at any time from the collection's management page.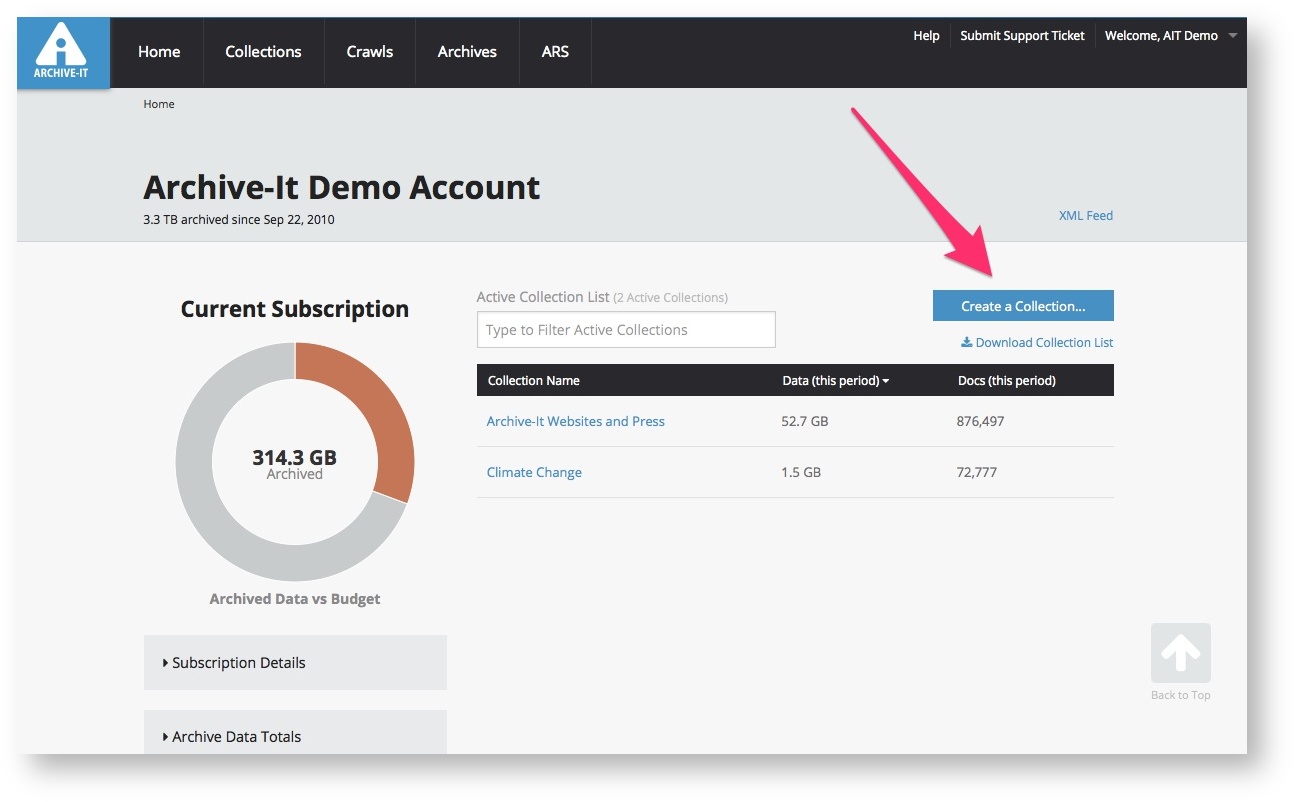 Add Seeds
Add seeds to your collection. Seeds are starting point URLs where your crawls will begin. If any of the seeds do not conform to normal URL formats, you will have the chance to check them for spelling or other errors before the collection is ready to be crawled. You will also be given a warning if a seed is already used in another collection.
You can add additional seeds to your collection at any time.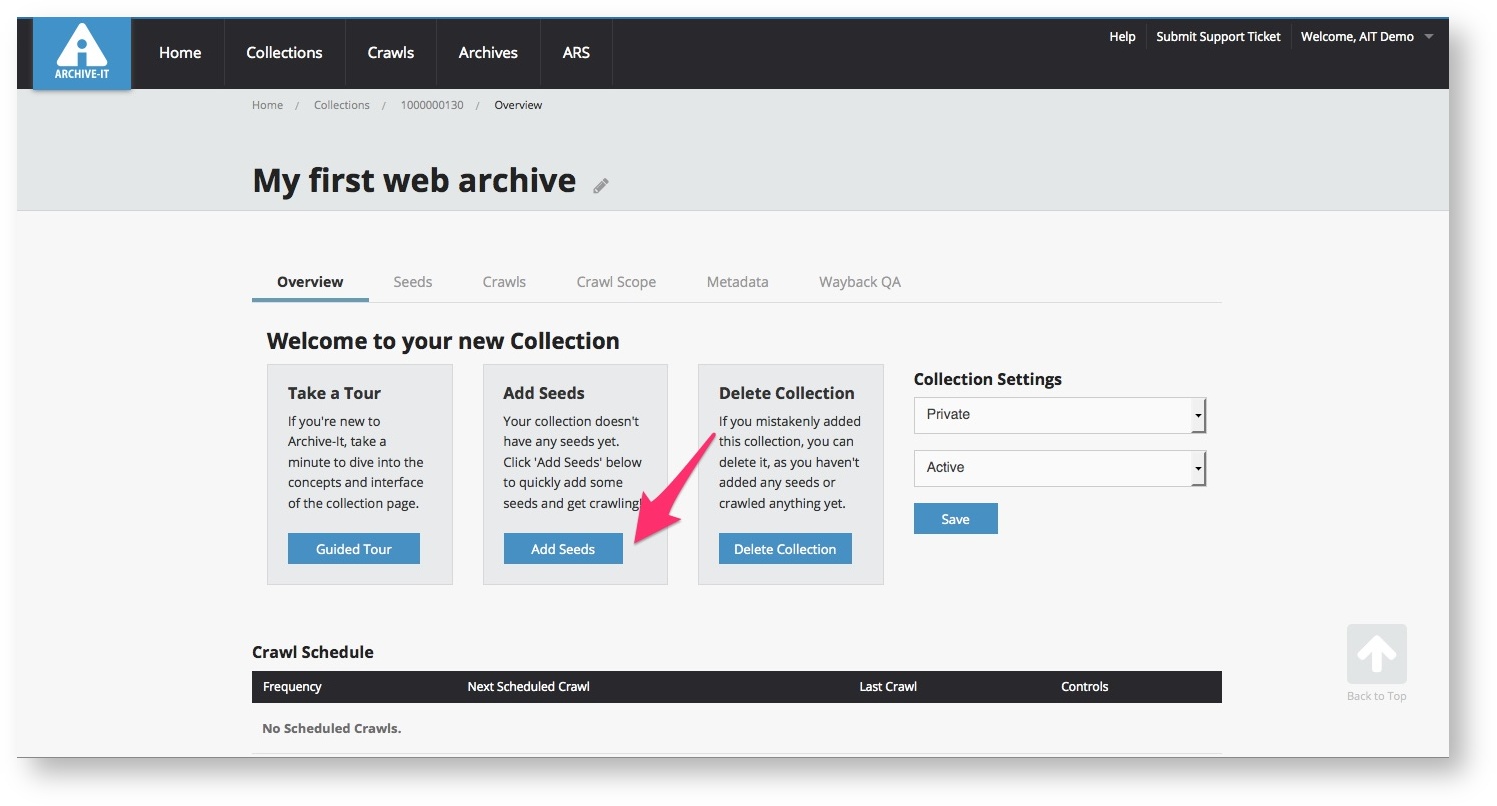 Add Metadata
Add metadata to your collection using the repeatable Dublin Core Metadata Element Set. Or, add repeatable custom metadata elements to align with your local metadata practice.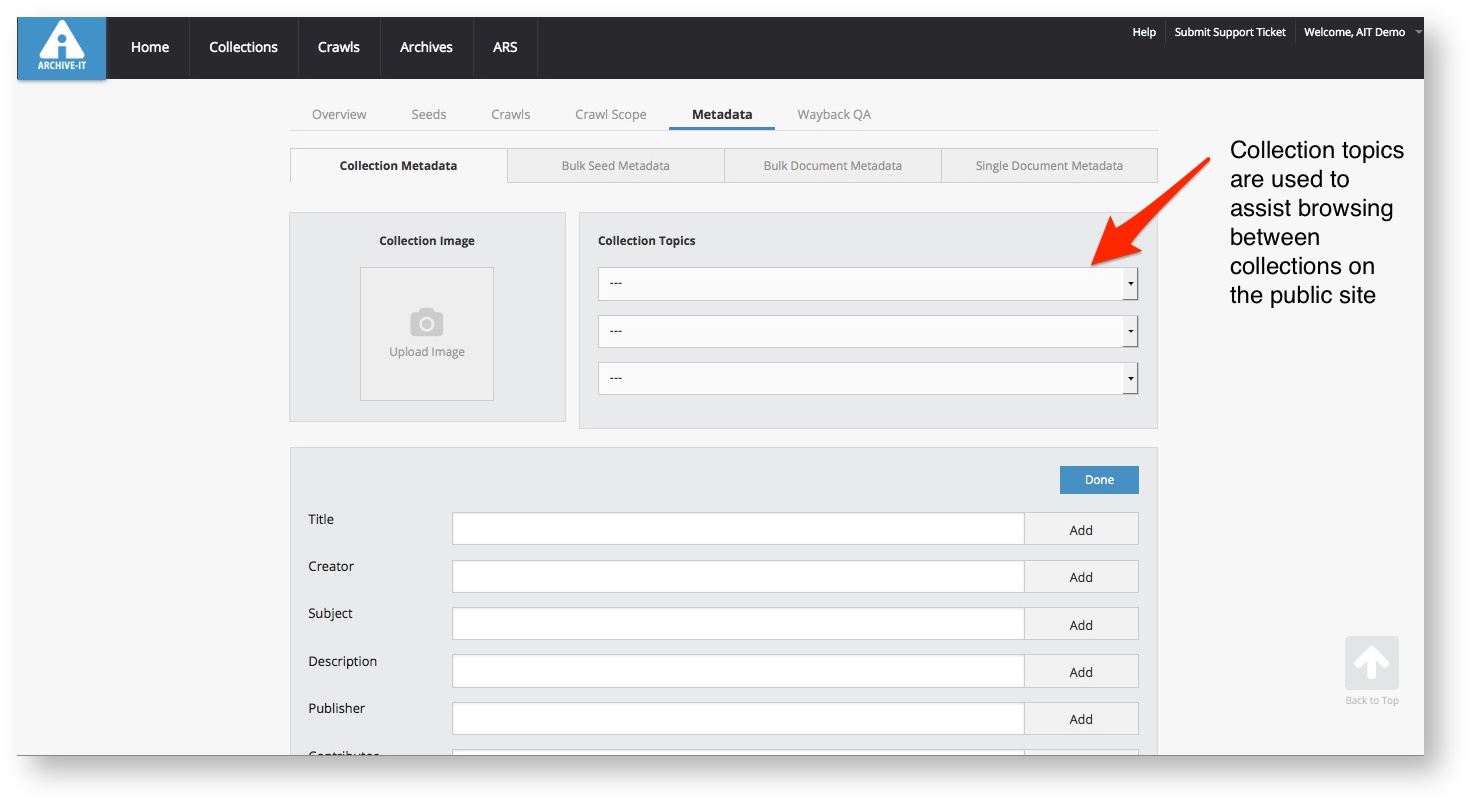 Upload an Image
You also have the option to upload an image to represent your collection on www.archive-it.org