* Please note it can take 15-20 minutes for any new metadata or changes to metadata to appear on the public site. *
Edit Collection's Name
Collection names can be edited from any section in a given collection by clicking on the pencil icon to the right of the collection name.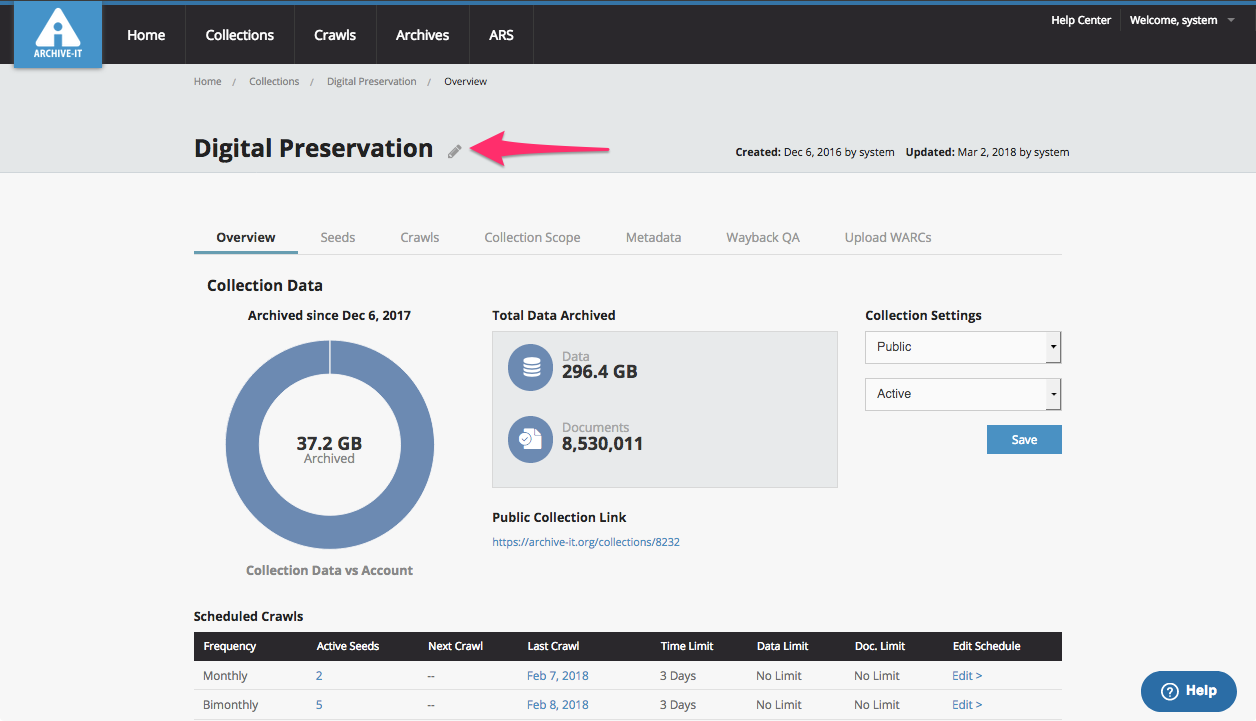 Edit Collection's Metadata 
Metadata for each collection, including description, uses the same Dublin Core Element Set as seeds and documents and can be managed under the collection's "Metadata" tab. From this tab you can also upload an image to represent your collection on the public site. Please note it can take 15-20 minutes for any new metadata or changes to metadata to appear on the public site.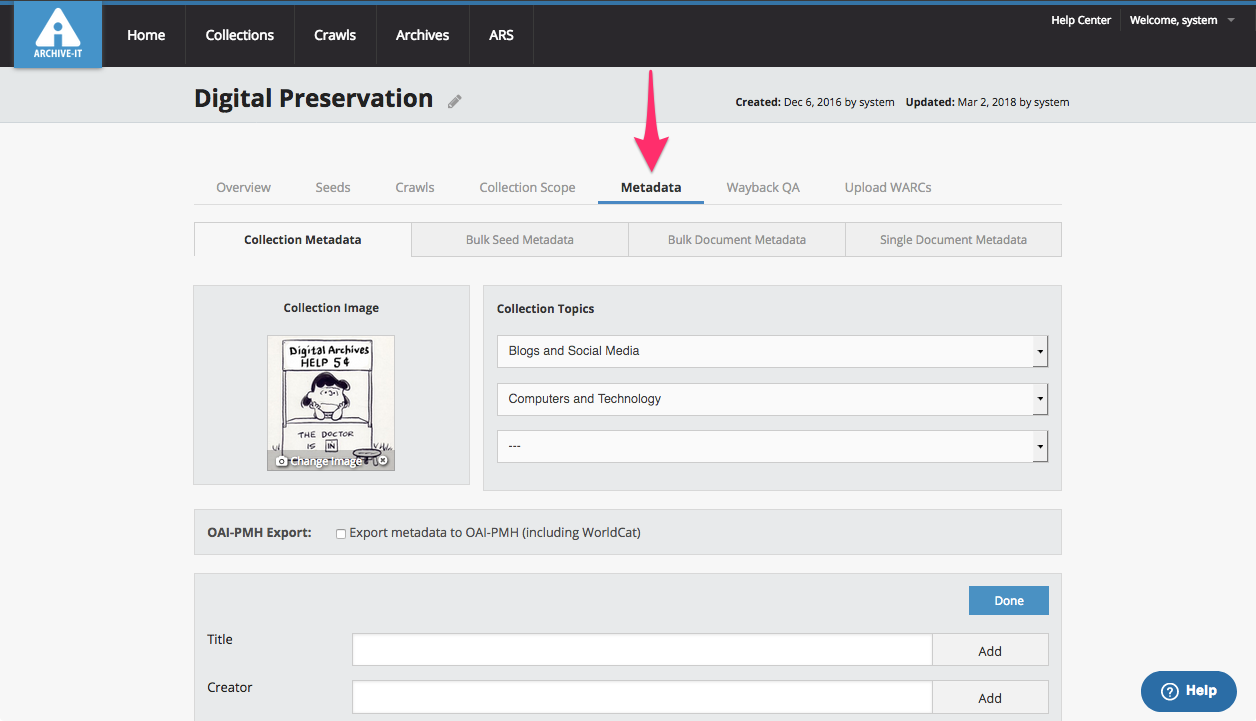 You also have the option of selecting up to 3 of 14 standard Collection Topics which appear as Subjects to users browsing public collections on https://archive-it.org.