Introduction
The full text of a web collection can be invaluable for a researcher. ARCH provides access to the full plain text found on websites. These files can be used alongside a number of different text analysis methods and techniques including sentiment analysis, NER, NLTK, word frequency, collocation, n-grams (word and phrase frequency over time), topic modelling, geoparsing, and word differences.
In this file, each website within a web archive collection will have its full text presented on one line, along with accompanying metadata.
Use Cases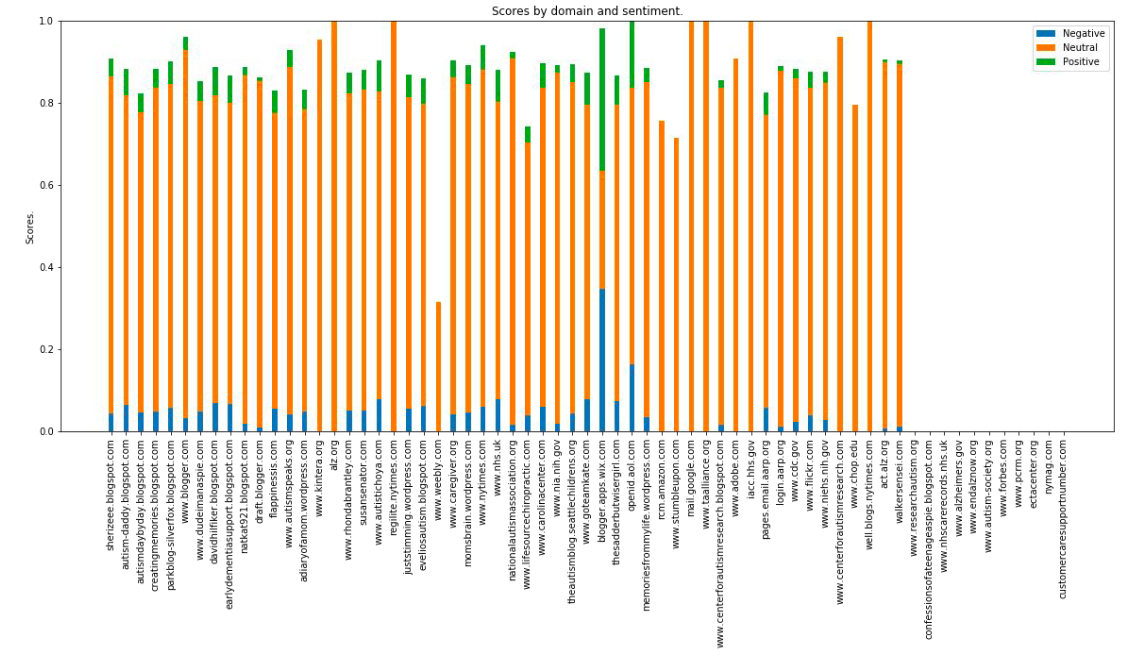 Example text sentiment analysis from the autism blogs web archive dataset
Technical Details
Plain text extractions are provided as CSV data with the following attributes for each page: crawl date, domain, URL, type (MIME and Tika), language, and content. See example.