Introduction
ARCH collection files provide a glimpse of the domains present in a web archive collection. These may be especially useful in conjunction with other ARCH datasets.
Use Case
#teamwildfyre. This Archives Unleashed datathon project used domain collection frequency files to identify and understand the origins of the data within a web archive collection.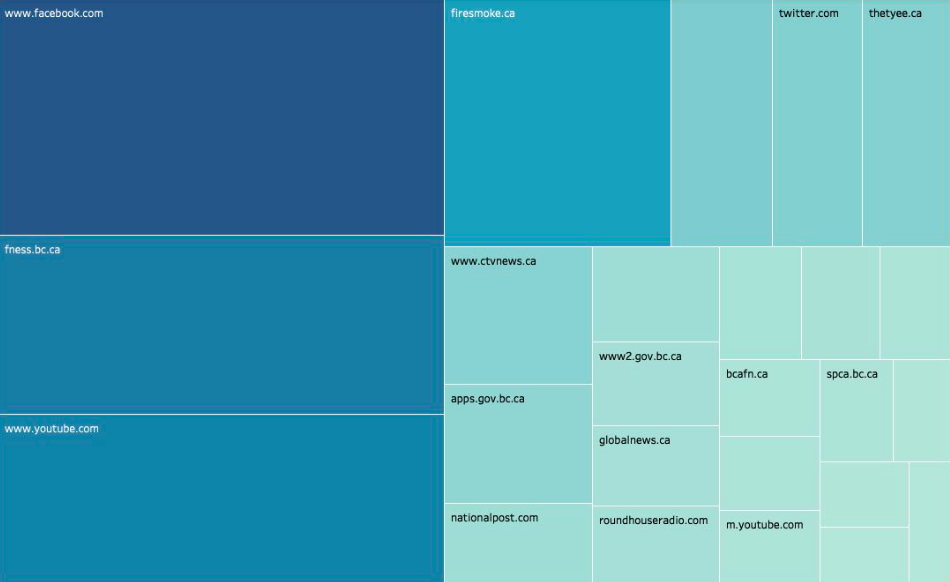 Example domain count visualization from the UBC BC Wildfires web archive dataset
Technical Details
The ARCH collection file is a CSV with the following columns: domain and count. See example.