If you would like to browse unsaved test crawl results in Wayback, you can access them via the seeds tab of your test crawl report.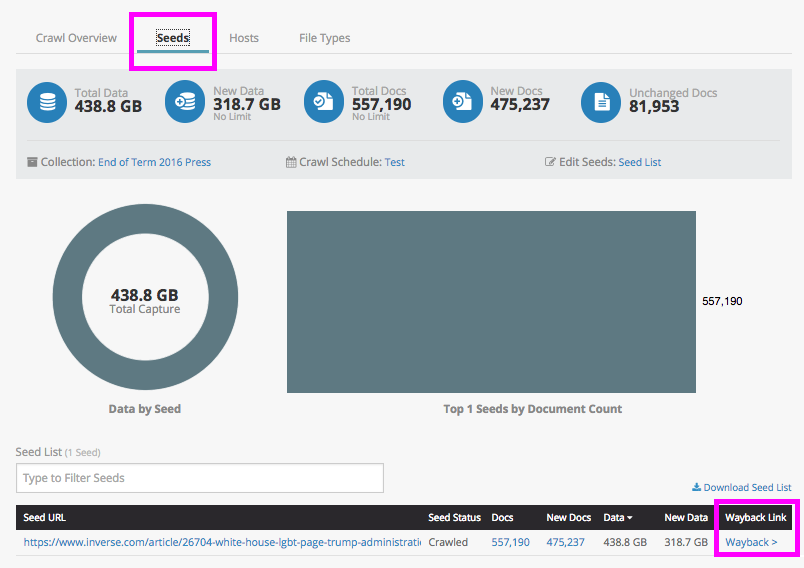 You may notice that there are also Wayback links in your collections' seeds tab or in the Archives area of your account, but these lead to permanently archived captures from saved test crawl and production crawls.

Test crawl results are segregated from your permanent archives because they are only stored temporarily, and will not become part of your permanent collections unless you chose to save the results within 60 days after your test crawl completes.