Every crawl you run has a unique identification number. 
Find Crawl ID from the report URL 
the Crawl ID will be the last 6 digits in your crawl report URL

Find Crawl ID from the Reports List 
The Crawl ID will be listed in the first column of your reports list. Clicking on it will direct you to that crawl report.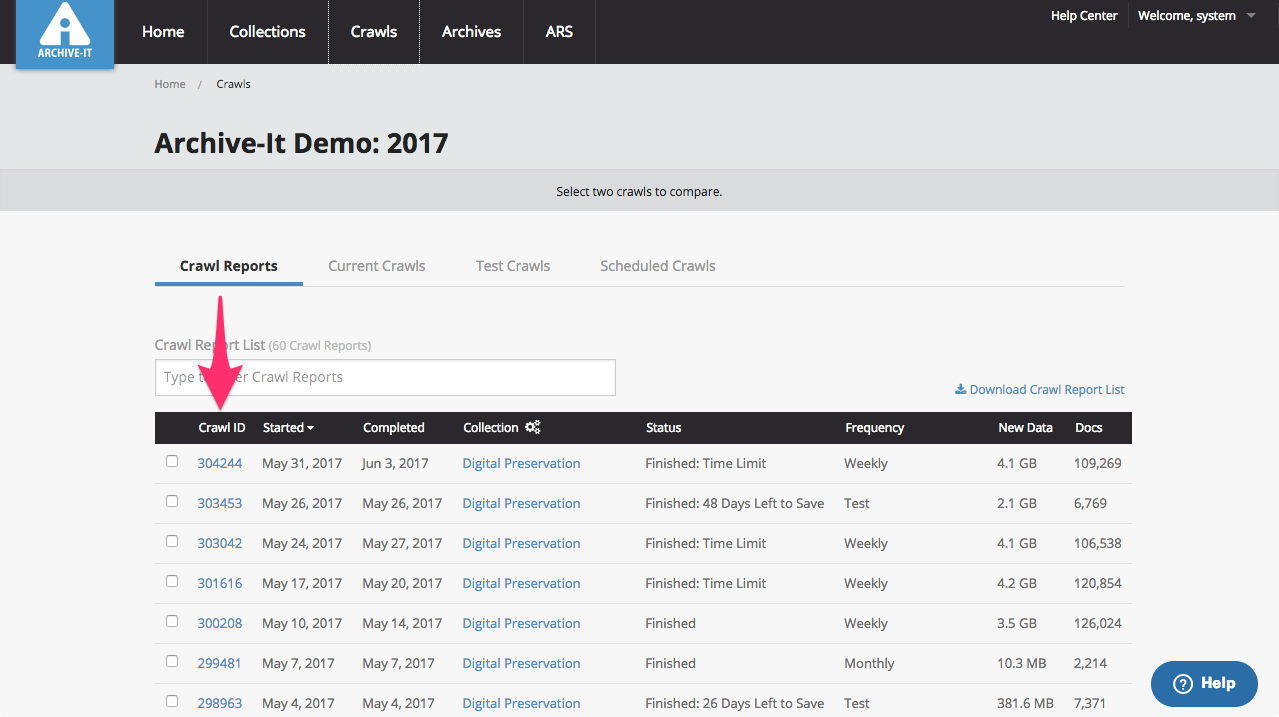 Find Crawl ID in the Crawl Report
You crawl ID will be listed on the Crawl Overview report in the grey box in the center. It will also be listed on all reports pages in the grey banner at the top.