All Archive-It partners subscribe to our service at a level determined by their annual data budget. This budget in turn determines how much total data you can archive from the web (ie. 256GB, 1TB, 2TB, etc.) in a single subscription year. Regularly monitoring your data usage in a subscription year is an important part of planning your crawls and saving only so much data as you can afford as per your service agreement with Archive-It.
For the most complete and up-to-date information on the total data archived by your account in the current and all past subscription periods, log in to the web application and review the figures and graphic provided at the left-hand side of the account's landing page: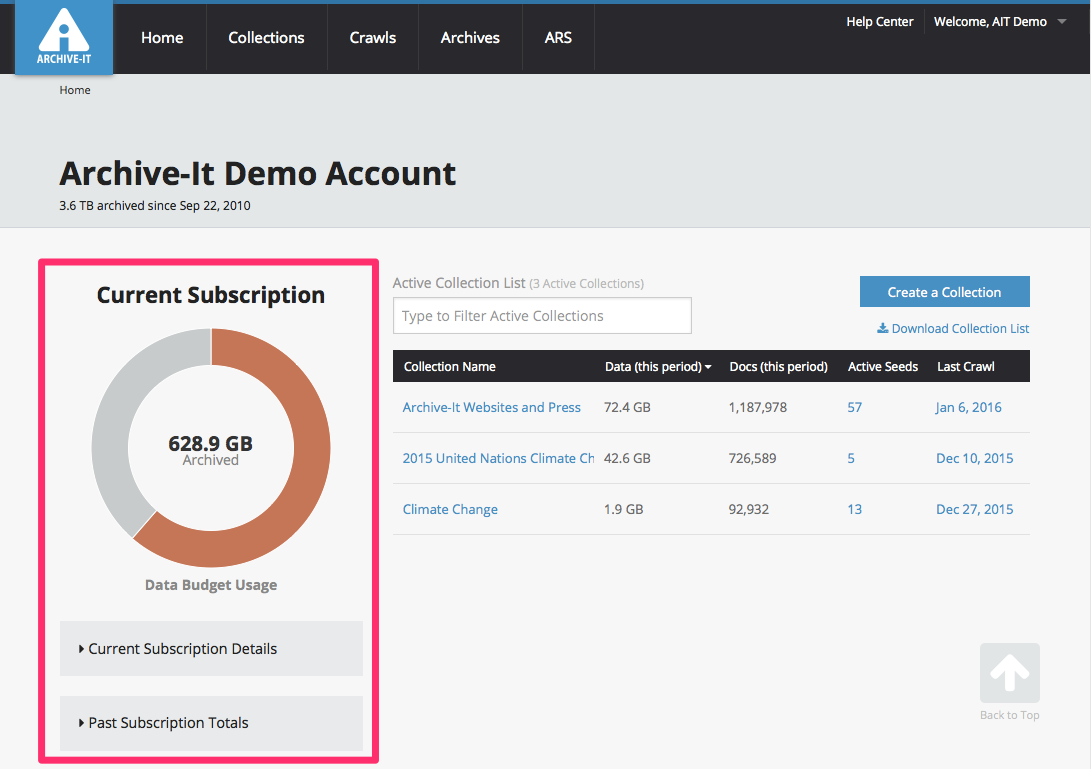 Expand the "Current Subscription Details" and "Past Subscription Totals" areas of this information pane for more detailed information about each: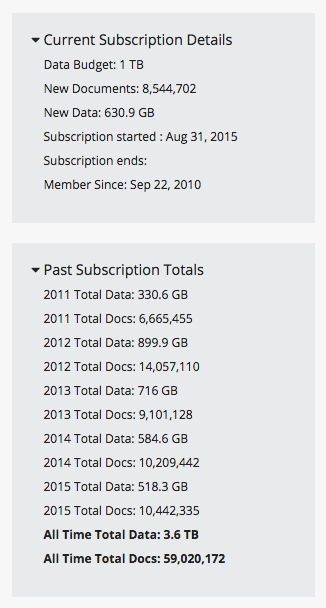 *Note that partners may on occasion make multi-year service agreements with Archive-It. In these cases, the figures and graphic above still reflect the data budget for a single year of that agreement.
In the event that you exceed your annual data budget, an alert banner will appear on your account's landing page:

If you have any difficulty or questions about efficiently managing your data budget to support your collecting scope, please contact Archive-It's Web Archivists for direct assistance.