Any production (non-test) crawl that stops because of a time, data, or document limit, or that you stop manually, can be resumed within 7 days of finishing. This offers you the ability to extend your crawl whenever you desire to capture more than you could in the time originally specified.

To do so, begin by clicking on the Resume Crawl button in the blue banner at the top of your crawl report: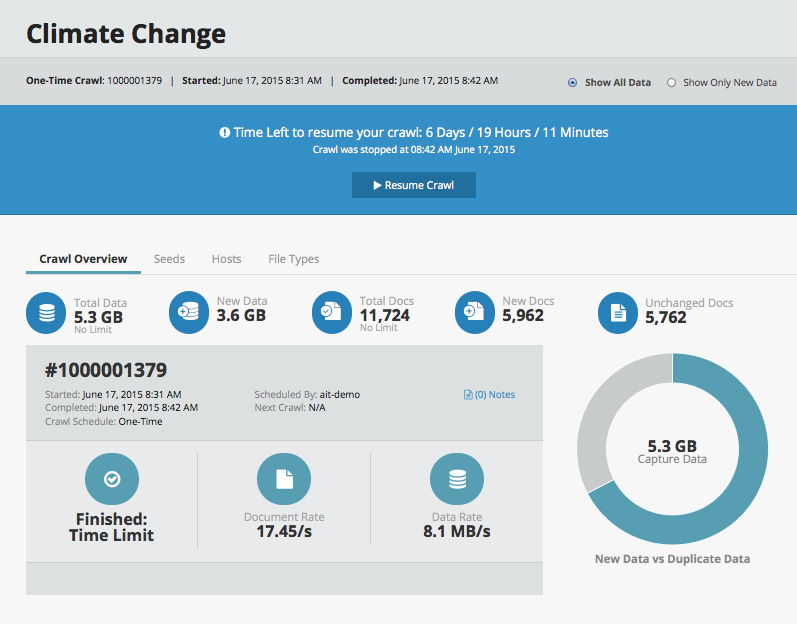 You will be prompted to increase the limit that has already been met: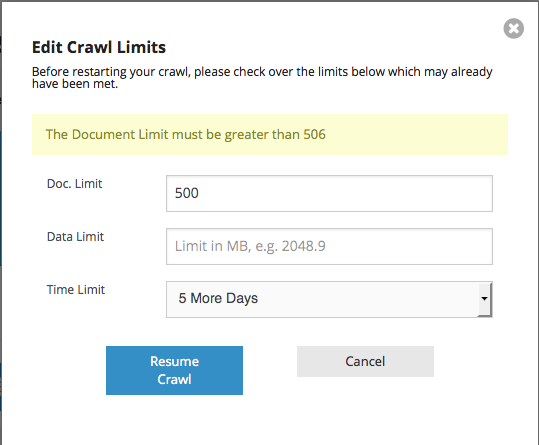 For example, if your crawl hit its 2000 document limit with 450 documents left in the queue, you could increase your document limit to 2500.
By clicking Resume Crawl, your crawl will be restarted and will run with the new crawl limits in place. Once your resumed crawl completes, a full and integrated set of reports will be available.