What is it?
Archive This! is a bookmarklet that lets you add and crawl any page you're viewing on the live web as a seed quickly and easily, using the InstaCrawl feature.
How to add it

Either drag and drop the Archive This! button above to the bookmarks menu in your browser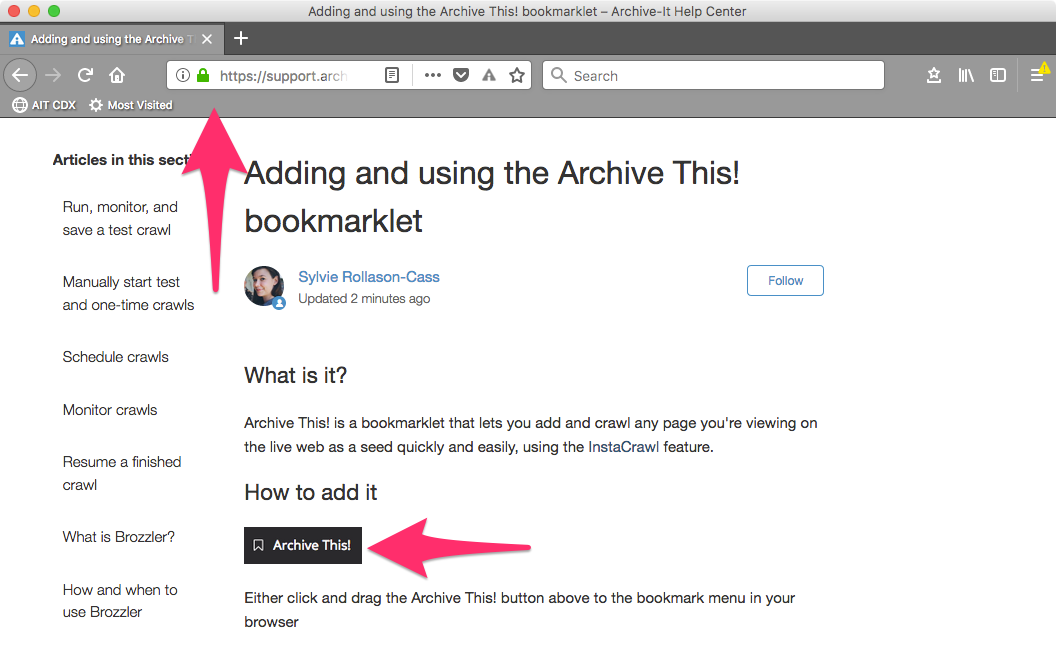 or right click the link and add it to your bookmarks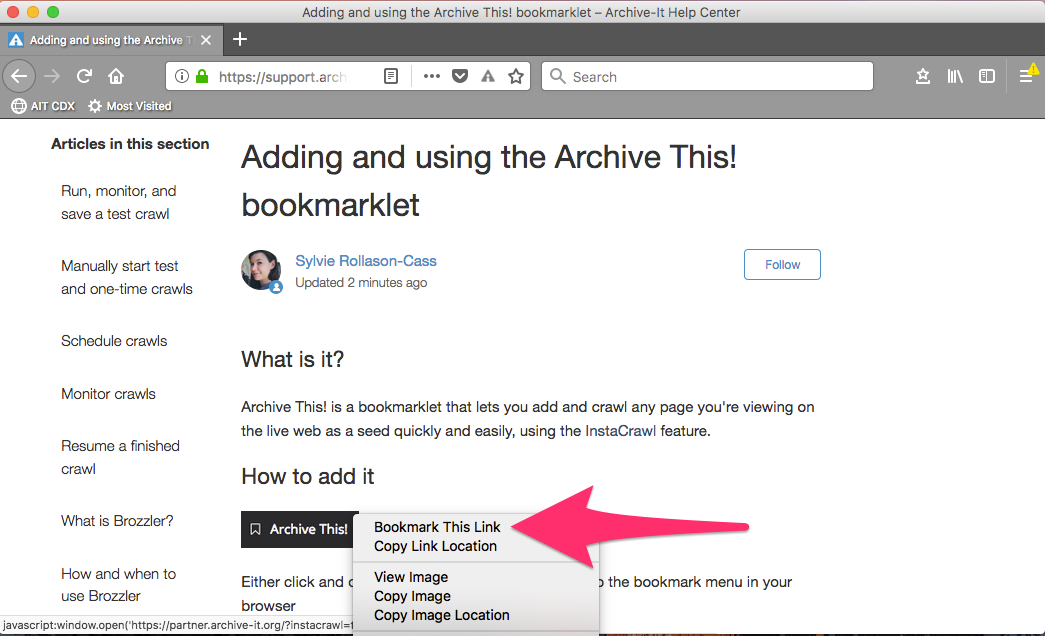 How to use it
Once the bookmarklet has been added to your browser, simply click on it while viewing the page you want to archive on the live web. This will direct you to back to your Archive-It account where you should see the InstaCrawl screen open, and the Seeds box populated with the URL for the page you were just viewing. From there, simply follow the instructions on how to use the InstaCrawl feature to add the seed to a collection and start a crawl.