You can quickly and easily add or update seed level scoping rules for multiple seeds in one go. Simply select the seeds to which you want to add new rules and click the Add Rules button.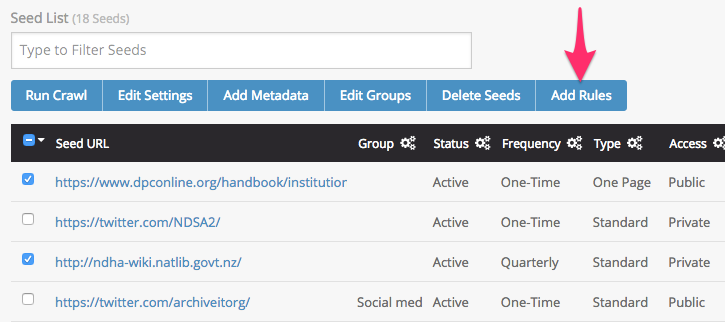 Seed Sites with Automated Scoping Rules
If any of your selected seeds have pre-prescribed Automated Scoping rules, you will be given the option of applying these rules here. For a complete list of sites with these rules please check out our Sites with Automated Scoping Rules List. Automated Scoping Rules will update on the back-end as our recommendations for different sites change, so you shouldn't have to update them again.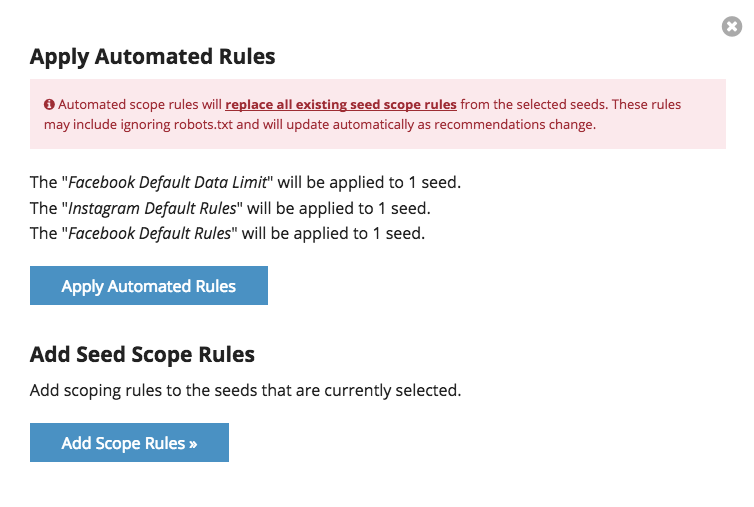 All Other Seeds
To add your own set of scoping rules to selected seeds (including those with Automated Rules), click on the Add Scope Rules button in the initial popup. Once new rules have been added to the list, click Apply Rules to apply them to the seeds. There is not an option to add expand rules in bulk.