Overview
Seed level scoping rules apply to any documents the crawler discovers via that seed. If you need to add the same rules to multiple seeds, you can save time and energy adding those rules in bulk.
Instructions
Step 1
Select the seed that will get the new scoping rules, then click the Add Rules button.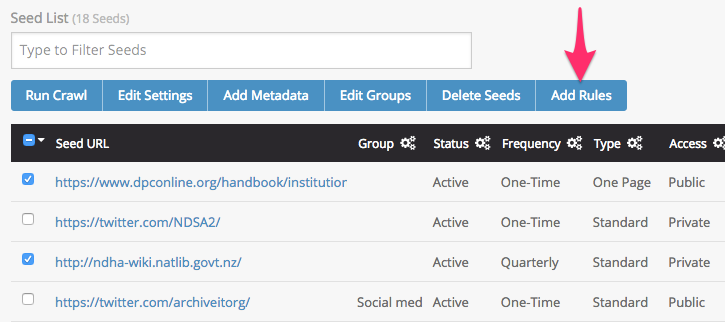 Step 2
Decide which type of rules to apply. If one or more of your selected seeds are a common platform (social media for example), then the Apply Automated Rules button will be clickable. If not or if you want to add other rules to your seeds, click on the Add Scope Rules button.
For more information on Automated Rules, see the Sites with Automated Scoping Rules List and how to add Automated Scoping Rules .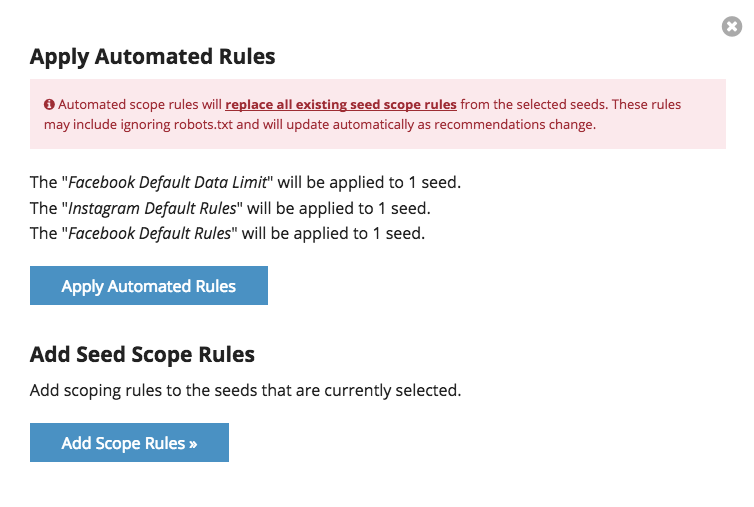 Step 3
If you've chosen to add your own scoping rules, then you will need to select a rule type from the dropdown and add any necessary information. The Add Rule button will add them to the list below. When you've finished adding rules to this list, click the Apply Rules button.