Where to find your File Types report
Each crawl report includes a "File Types" tab, located to the right of the Hosts tab, for data specific to each type of file archived during the course of a crawl: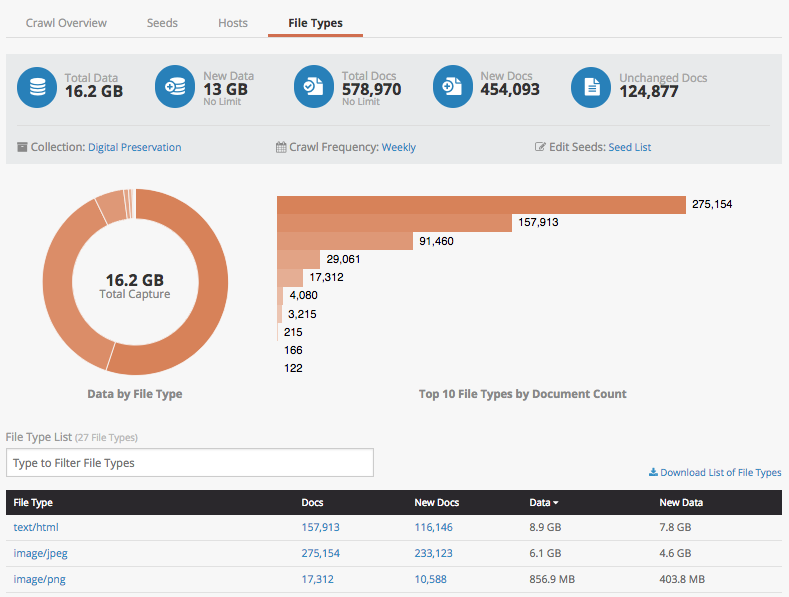 What's in the report
The File Types report organizes and provides access to all URLs crawled by type. Graphics at the top of this report indicate the top file types encountered during your crawl and the amount of documents and data that they each represent. All file types crawled are listed, along with their respective document counts and data volumes, in the table below.
Files are distinguished by specifically by MIME type, meaning that you may use the search bar on this report to discover them either by their generic terminologies (image, application, video, etc.) or file extension (PDF, HTML, MP4, etc.).
Clicking on the hyperlinks for either the MIME type or document count listed here will lead you to a detailed listing of each URL of that file type within your crawl: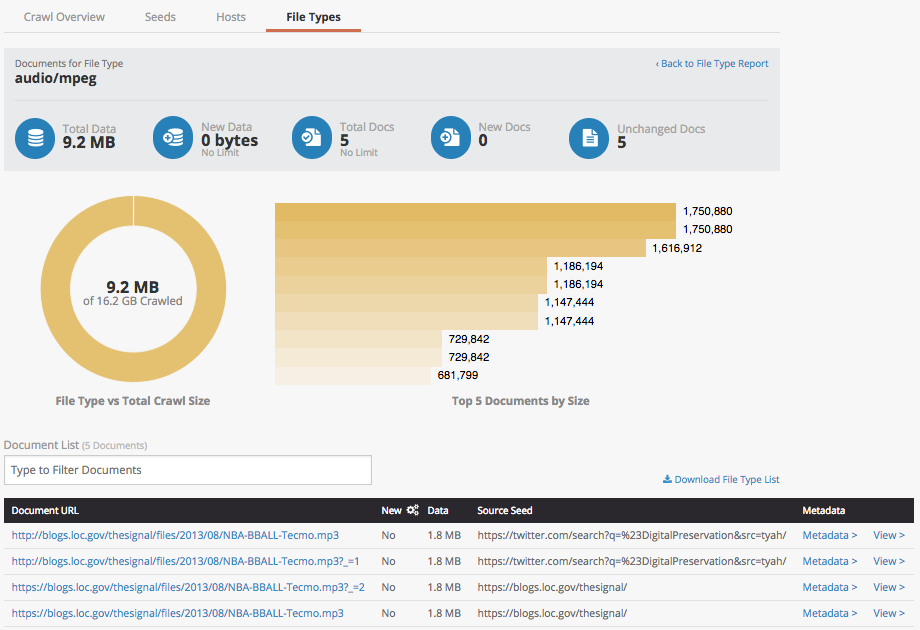 From this subsequent list, you may access each URL individually in Wayback mode and/or assign it document level metadata.