Archive-It has multiple ways for partners to integrate data into their own systems.  Using one or more can connect your Archive-It data into your other access points. Some examples of integrations are listed below; please reach out to us if you have additional examples of how you are integrating or would like to integrate your data into external systems.
OpenSearch
OpenSearch is an API to exchange search results between search engines.  It's possible to use OpenSearch to integrate search functionality, complete with a search box, or to create a custom integration.  



OAI-PMH
OAI-PMH is an API that moves metadata between Archive-It and an endpoint; many use it to connect to their catalogs, or other access points.  Our collection level OAI-PMH feed is automatically harvested by OCLC's WorldCat Gateway service and will show up in searches on WorldCat.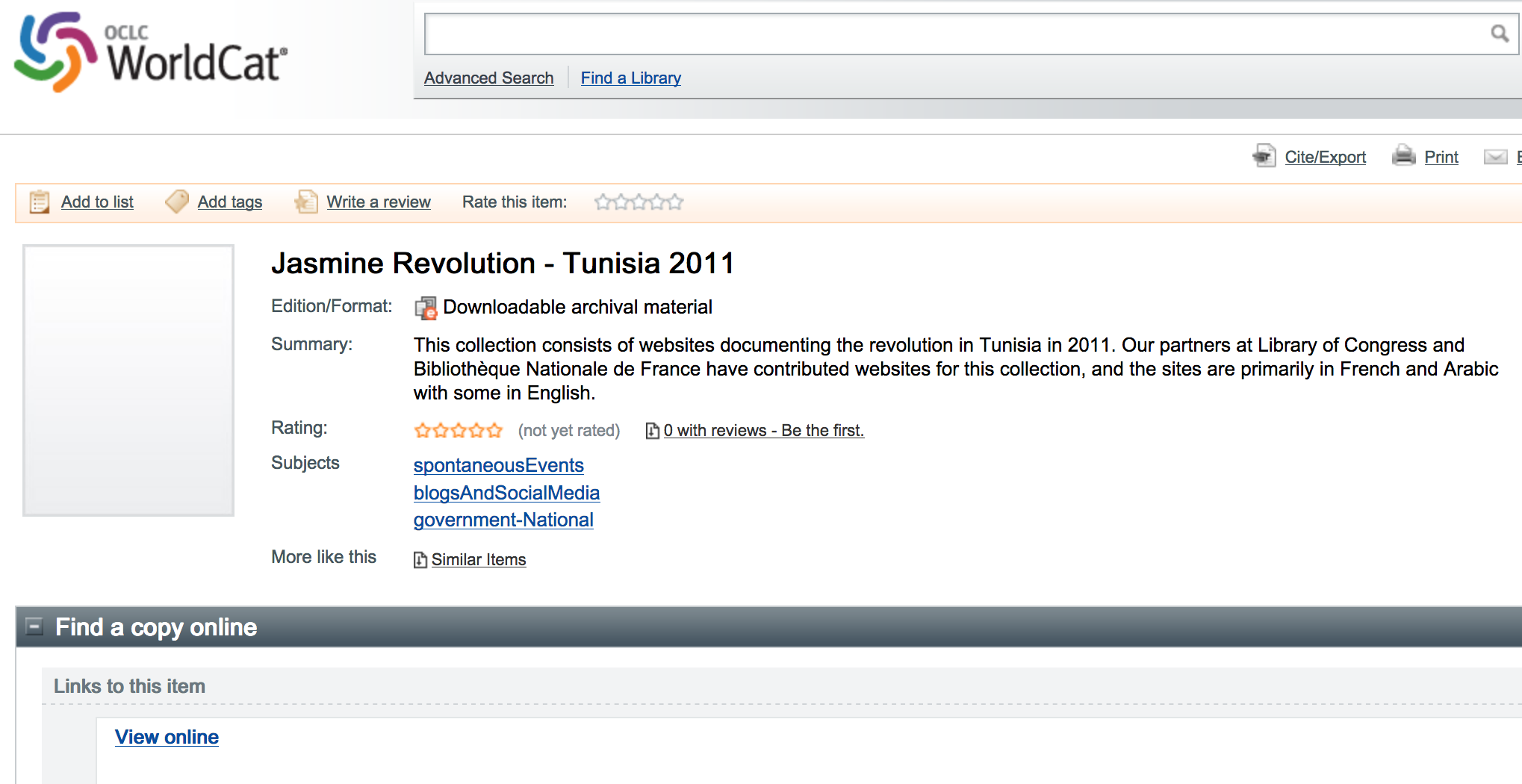 Parter Data API
The Partner Data API connects to partner-centric data, from content to metadata.  It's possible to tap the Partner Data API to build custom integrations.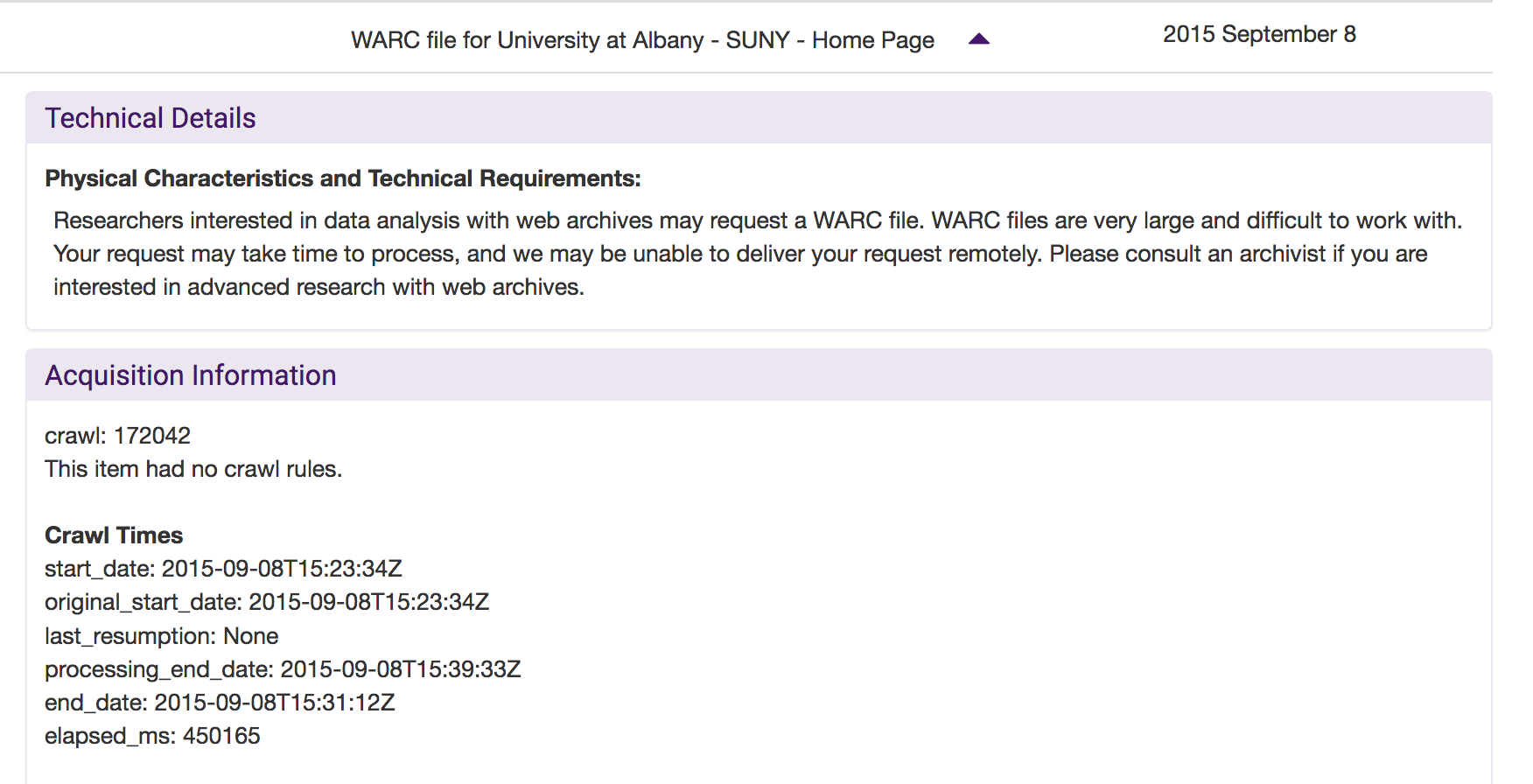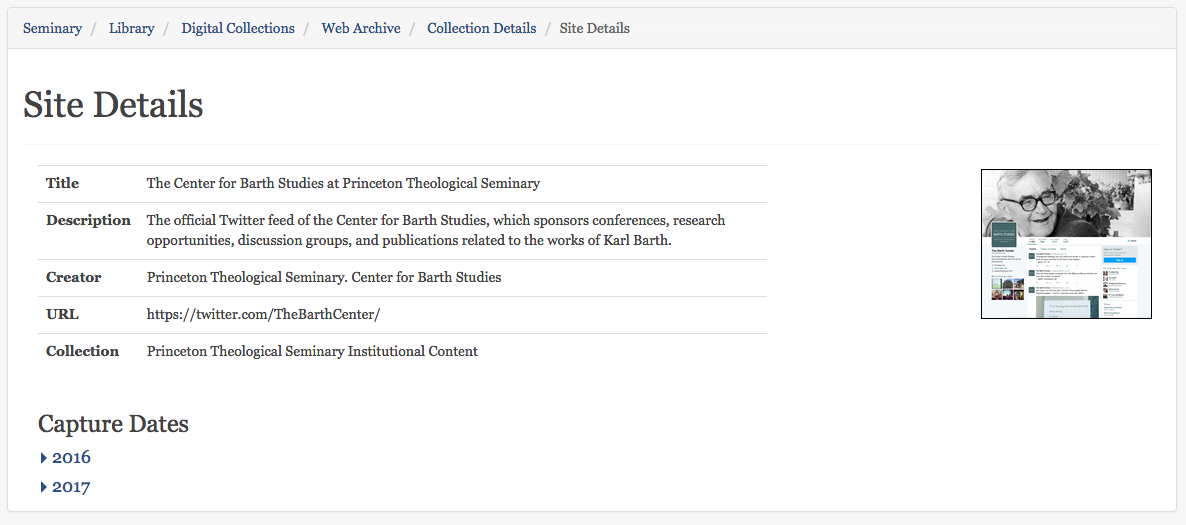 CDX
Archive-It's Wayback CDX is the index of all archived content that the Wayback browsing interface uses to provide requested archived pages  to lookup and serve the specific captures requested by an end-user, such as from the Wayback calendar page.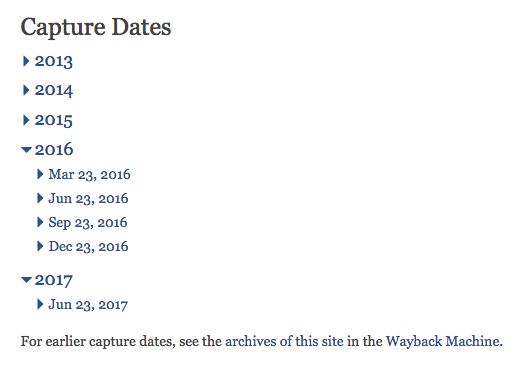 Custom portal
Below is a list of partners who have built a custom portal that integrates their archived web content into their own websites: