On this page:
Creating a new Seed Group
Select seeds you would like to include in the Group by clicking on the box next to the URL

Click the Edit Groups button above the seed list

Select Add to New Group and type your Group name in the box and click Add to Group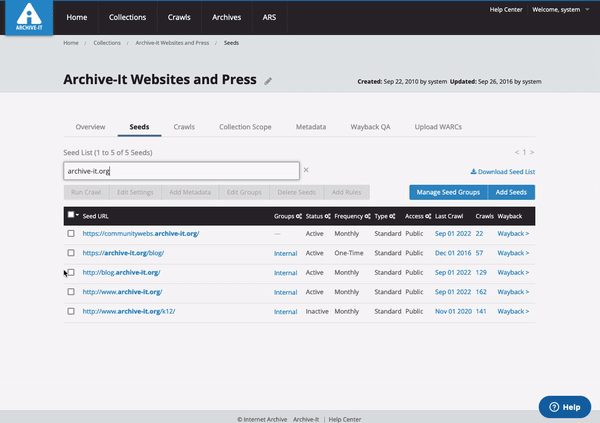 Edit a Group name
From a collection's Seeds tab
Click

Manage Seed Groups

Find the Group you want to edit in the list (you can use the filter box if your list is long)

Click

Edit

to make any changes

Click

Save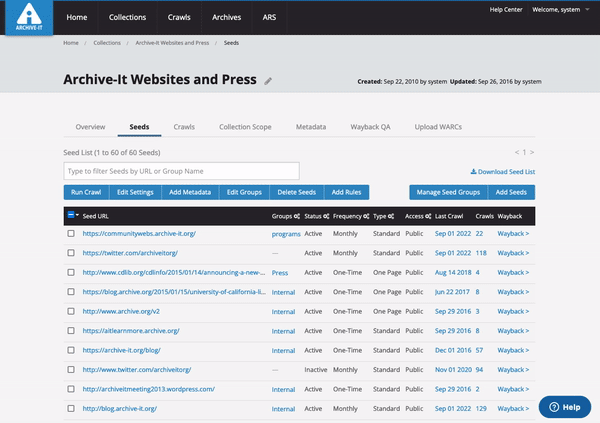 From the Group's management page
Click on the pencil icon (insert icon) next to the Group name, make any edits, and click the checkbox (insert icon) when you're done.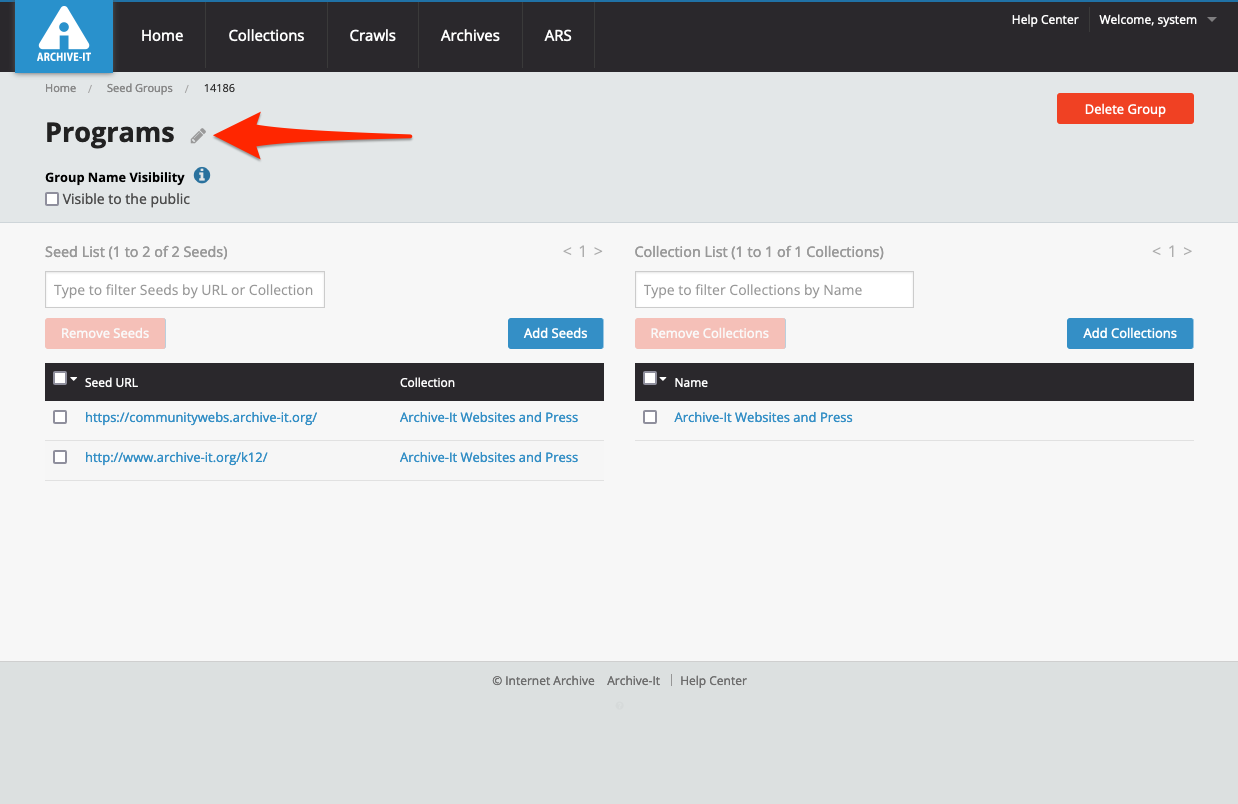 Delete a Group
From the Group's management page
Note: Deleting a Group will not delete any of the seeds in it. Deleting will unshare any shared seeds.
You will see a Delete button in the upper right hand corner of your Group's management page