In addition to your collections and seed URLs, you may add and manage metadata for individual documents (anything with a unique URL) that you archive. Follow the directions below to add and manage this metadata for each document individually, or consult our guidance on how to provide this metadata in bulk.
To add/edit metadata for a single document in your collection, navigate to that collection's "Metadata" tab, followed by the "Single Document Metadata" sub-tab.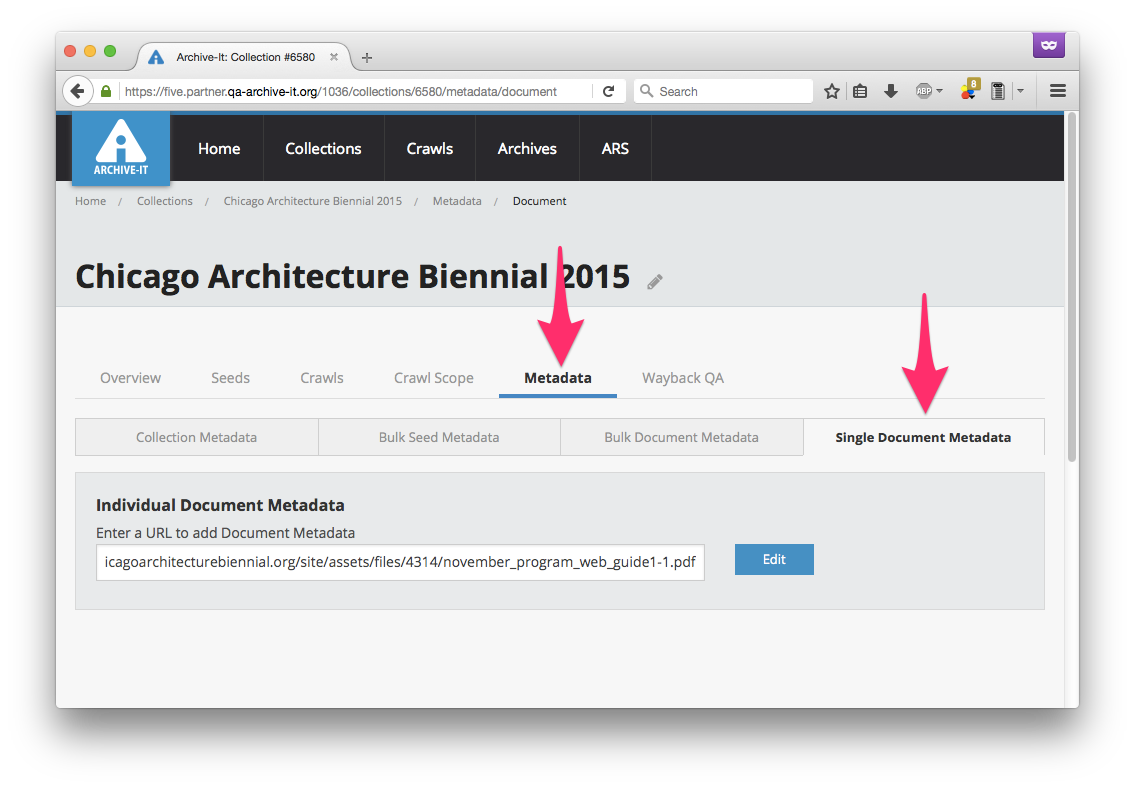 Enter the URL for the document that you wish to assign/edit metadata and click the "Edit" button to open the metadata editor.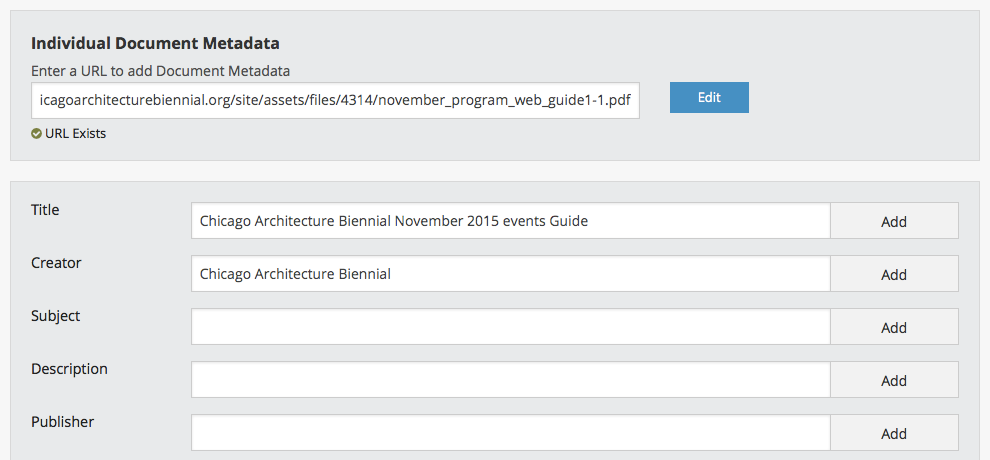 From this interface, you may add and/or edit metadata for the single document using the standard Dublin Core elements, and/or add custom fields of your own. For more information on using these elements and custom metadata fields at the document, seed, and collection levels, see: How to add, edit, and manage your metadata.